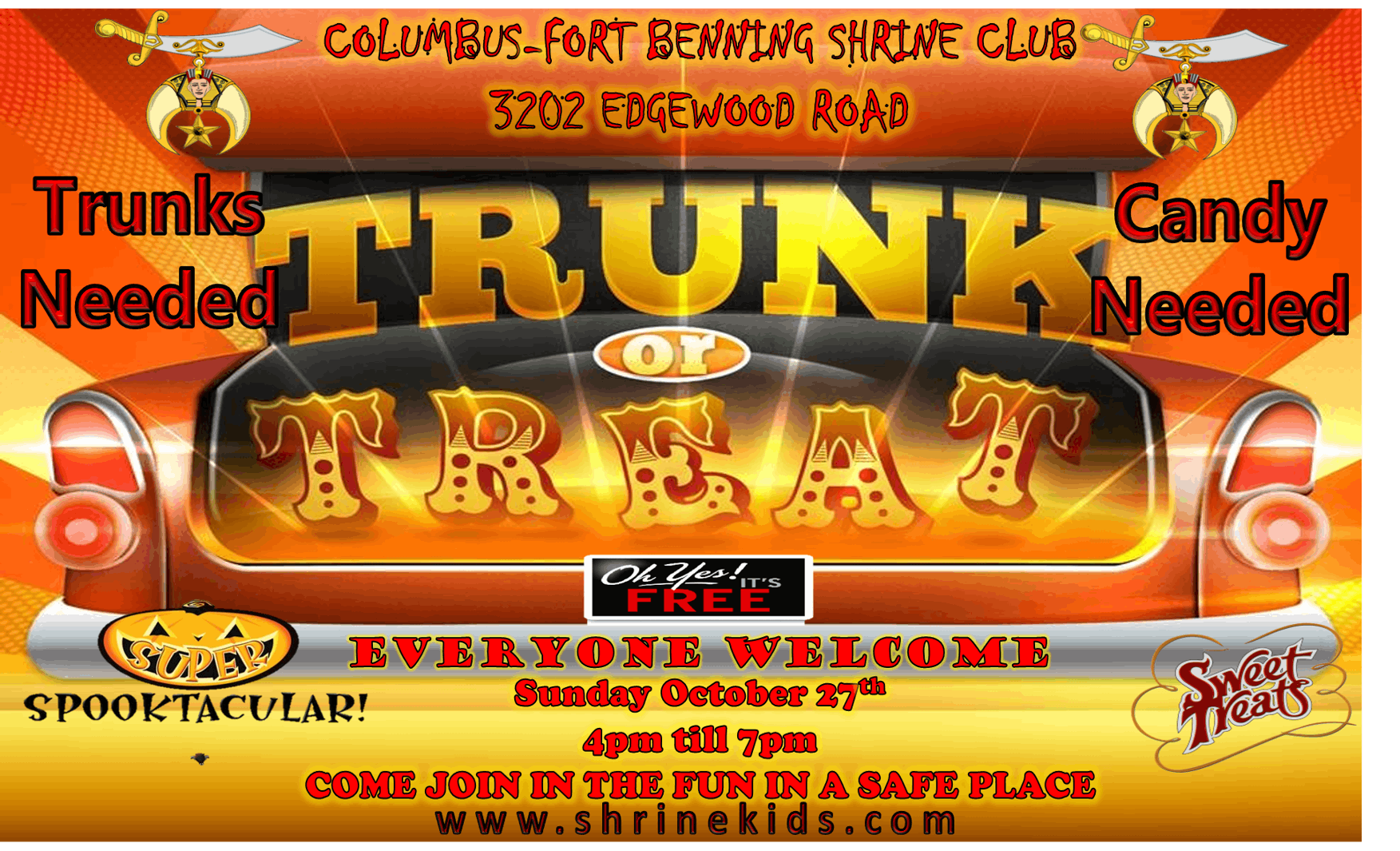 Come Trunk or Treat in a safe place. Free entry. 
We are looking for more people from the community that would like to come set up a trunk and pass out candy. We also will take candy donations. Please drop off any candy donations at Bingo every Tuesday and Thursday from 5:30pm till 8pm
We are proud to bring the GaCHIP back. Georgia Child Identification Program is a FREE child identification kit provided by the Grand Lodge of Free and Accepted Mason of Georgia.